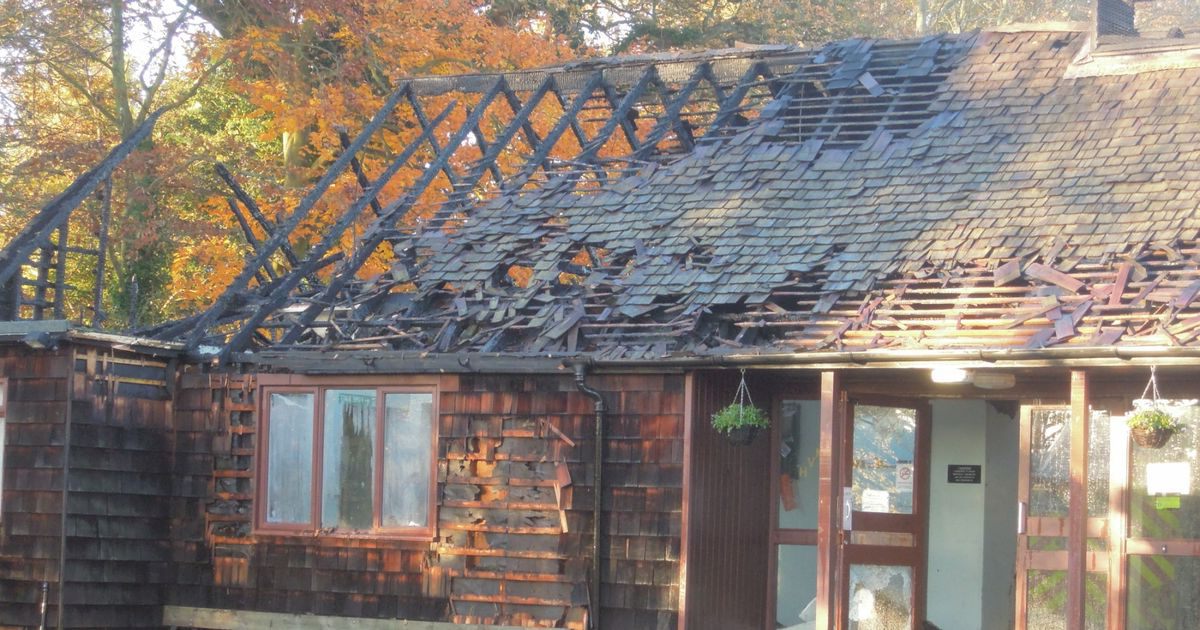 Make Sure Your Hall isn't Underinsured!
Imagine the worst happening, such as a fire, storm damage or an incident that causes severe damage to your building, then finding out when you make a claim that you are not adequately covered.
Hundreds, if not thousands of community buildings are at risk because they do not have the correct level of insurance coverage.
This week we have been chatting with John Haslam from Daulby Read Insurance Brokers.  This article explains about under-insurance and how you can avoid the pitfalls.
What is under-insurance?
The cost of Buildings Insurance is based on the estimated cost of rebuilding the property in the event it is a "total loss"; i.e. suffers damage requiring a rebuild. The estimate should include the cost of materials, labour and professional fees such as architects' fees etc. If the estimate is too low (i.e. the actual cost of rebuilding the property is higher than the estimate) the property is said to be "under-insured".
Why is it important to be aware of 'Condition of Average'?
The Average Condition means the Insurance Company can "adjust" the amount of any claims payments by the proportion of the under-insurance.  If the estimate is 20% lower than the actual rebuild cost, insurers would reduce their offer of settlement by 20%. So, if a claim is submitted under this policy for £10,000 to repair the property, the most the Insurance Company would pay would be 20% of the amount claimed less any excess payable. If we assume the excess is £500, the policyholder would receive £10,000 minus 20% of the claim and minus the excess; i.e. £7,500 leaving the policyholder to pay the remaining £2,500 out of his or her own pocket.
How can I ensure we are adequately insured?
The best way to ensure the property is adequately insured is to have it valued for insurance purposes by a professional. This is particularly relevant for Listed Properties and/or where there are unusual features.
How Can Daulby Read help?  
We can help in a number of ways:
We have access to a number of contracts where the Insurance Company has agreed to remove the Average Condition and this is written into the Policy Schedule.
We have access to Insurers who provide a valuation service as part of their survey process. If the policyholder agrees to adopt the surveyor's recommended rebuild cost, they will usually remove the Average Condition from their contract.
We have access to an extensive network of referral partners and service providers which we work with on a regular basis, whom we know and trust.
If you enjoyed this article, please feel free to share it on your favourite social media sites.
John Haslam
Daulby Read
Direct 01244 560122
Mobile 07702 872 402
Main 01244 311033
John@daulbyread.co.uk