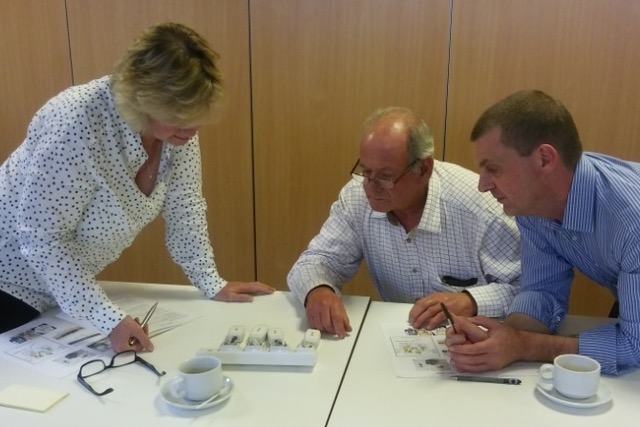 Are You Completing your PAT Tests Correctly?
So why is learning about electrical safety so important?
As trustees of your community building, you are responsible for the building and the safety of everyone in it.  It is important that you have a procedure in place to make sure the electrical appliances in your building are safe and continue to be safe. To do this you need to make sure there is someone who understands your responsibilities.
The safety of your electrical appliances is important every day. Not just the day the PAT testing is done.  A regime of checking the condition of appliances in your hall is so easy to put in place.
Can we look after the electrical appliances in our building ourselves?
Yes, you can. At Quick Test, we run training courses to help you to do just this. We have trained hundreds of people involved in the running and management of community buildings to put a regime in place. This could either be a trustee, a manager of the centre, a caretaker or a willing volunteer.
What does the training cover?
Believe it or not PAT testing is not an annual event. It never has been but many people have fallen into a comfortable routine. We teach you how to determine how often your testing should be done, how to visually inspect appliances and to actually PAT test.
What can I expect if I attend the training course?
All delegates are provided with a training manual, we do not use a power point. The course lasts just half a day and comprises both learning and hands-on practical sessions. The course content has a minimum of technical information, we work on the basis that PAT testing is 90% common sense and 10% knowledge. Electrical experience or knowledge is not required to attend.
Do I have to be an electrician to do the actual PAT test?
No, you don't. The IET code of practice says 'You must be a competent person who has been given instruction'.
What do we do about equipment brought onto our premises either by contract workers or people hiring the hall?
You certainly have to make sure anything brought onto your premises is safe. We also cover this on the training.
Are we legally obliged to do PAT testing?
You are required by law to ensure that the electrical appliances you supply in your community building are safe!  The IET code of practice recommends visual inspection and PAT testing as a means to take all reasonable steps to ensure the safety of your appliances. You may find your insurance insist on PAT testing. You may also find the fire brigade will ask for your PAT testing records.
Reasons to attend the Quick Test PAT Testing Training Course
Even if you don't want to carry out your own PAT testing you will learn what your responsibilities are.  You will know what your PAT testing contractor should be doing and when.
Save the cost of hiring a contractor  by PAT testing yourself
You can PAT test at your convenience rather than that of the contractor
What is something goes wrong after we have PAT tested?
The PAT test itself is very much like an MOT on a car. If something went wrong on your car 3 months after an MOT you cannot blame the mechanic. Just like you monitor your tyres or oil etc on your car it is important to have a scheme of 'User Checks' in between your formal PAT testing for your appliances. Again we cover all of this on the PAT training course.
How can we arrange a training course with Quick Test?
You can contact us directly if you have a number of people who would like to be trained. You could maybe get a group together by asking people from a local church, sports club, public house, guest house or neighbouring community building. We would need a minimum of 6-8 people for a course to take place.
Or
Contact your village hall advisor. They could arrange a course with us on your behalf. They will only do this if there is a demand. So let them know.
Can you supply a PAT tester to us?
Yes. We have the very simple to use microPAT tester. This is ideal for anyone who does not have electrical knowledge as it gives a simple PASS or FAIL result which means you do not have to interpret a reading. We offer the microPAT at a discounted rate to anyone attending the Quick Test PAT training course.
Testimonial from a village hall trustee
We booked our training session with the expectation of learning how to test the small portable appliances in our hall. Kettles and such like. 
By the end of the training session we realised how much we had underestimated the depth of coverage of the course and the vital importance of what we had been taught. The comprehensive instruction highlighted problem areas that would have previously been overlooked and the 'hands on' session  was invaluable in identifying potentially dangerous situations and teaching us what was and what was not acceptable.
A more extensive course than had been originally envisaged and one that has ensured that our hall is compliant AND safe.
If you would like further information about the Quick Test PAT Training Course, please email info@pat-test-training.co.uk  If you include your telephone number we can give you a call.